The walking routes displayed here are Circular Routes. Unlike Linear walks, or "Slow Ways", Circular Walks finish back where they started...but because the walks are circular, you can of course start them from anywhere along the route.
We try hard to make sure that all our walking routes keep you away from traffic as much as possible and take you through all the most beautiful and interesting places around Henley-on-Thames.
Circular Routes that pass through: Rotherfield Greys
Change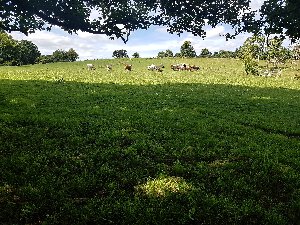 40 Acre Field, Woodland Burial Ground, Rotherfield Greys and Happy Valley
A varied circular walk through woodlands, across fields, woodland burial ground and stunning views of, and walk through, Happy Valley.(0.25 Miles Saved cutting through Burial Ground)
Distance
Duration
9km (5.6 miles)
1.9 hours
Highlights
Henley
40 Acre Field
Happy Valley
Maltsters Arms
Rotherfield Greys
St. Nicholas Church
Woodland Burial Ground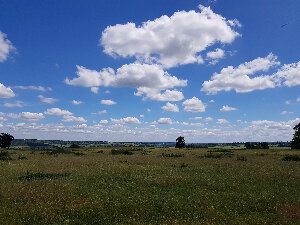 Sheep Fields, Lower Assendon, Lambridge Wood & Rotherfield Greys
Distance
Duration
12km (7.5 miles)
2.5 hours
Highlights
Henley
40 Acre Field
Happy Valley
Lambridge Wood
Mount
Pack and Prime Lane
Golden Ball
Maltsters Arms
Rotherfield Greys
St. Nicholas Church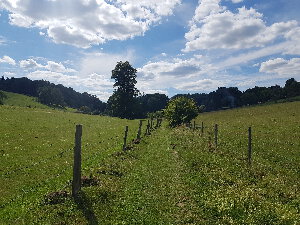 Greys Court
Classic route to walk from Henley to Geys Court, and walk back to Henley via Lambridge Wood. Many bluebells at Greys Court and in Lambridge Wood end of April and start of May. Refreshments available at Greys Court.
Distance
Duration
9.5km (5.9 miles)
2.0 hours
Highlights
Henley
Bedgemore Park
Friar Park
Happy Valley
Greys Court
Pindars Wood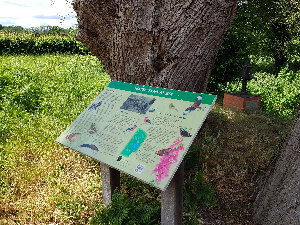 Rotherfield Greys & Greys Court
Pretty walk through beautiful Chiltern Countryside. Park at Bix Common. Possibilty to have lunch at the Maltsters at Rotherfield Greys, and possibility to visit Greys Court. In the bluebell season you can see them in the woods at Greys Court.
Distance
Duration
10.6km (6.6 miles)
2.2 hours
Highlights
Bix
Bix
Famous Copse
St. James Church
Greys Court
Maltsters Arms
Pindars Wood
Rotherfield Greys
St. Nicholas Church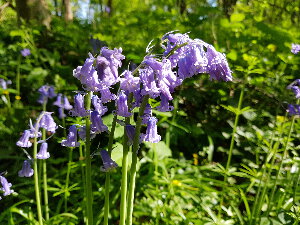 Henley to Goring via Sonning Common
This relatively direct route between Henley and Goring is one of the most wooded routes in our database which provides plenty of shelter from the sun on hotter days.
Distance
Duration
19km (11.8 miles)
3.9 hours
Highlights
Henley
Highwayman Inn
Goring
Pack and Prime Lane
Rotherfield Greys
Rotherfield Peppard
Spring Wood
College Wood

Henley to Wallingford (via Greys Green and Nuffield)
Distance
Duration
20km (12.4 miles)
4.1 hours
Highlights
Henley
Happy Valley
Nuffield
Ridgeway
Greys Green
Pindars Wood
Wallingford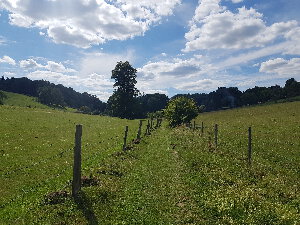 Maltsters Loop
The "Malsters Loop" is a very popular 8.5km (5.3 miles) circular walk from Henley that begins in Marketplace and heads up West Street, past the famous Friar Park Gate and up to the ancient Pack & Prime Lane.The route takes you the full length of Pack & Prime Lane and across the field onto Dog Lane and then into Rotherfield Greys, passing through the Woodland Burial Ground.The Maltsters Arms in Rotherfield Greys is a popular and attractive village pub that serves good food and has a large beer garden.The route back to Henley takes walkers from Rotherfield Greys, down into Happy Valley, and past 40 Acre Field on their way back to Henley.Distinguishable by its numerous deep tyre tracks, Happy Valley is often recognisable in paintings by local artists.
Distance
Duration
8.5km (5.3 miles)
1.8 hours
Highlights
Henley
40 Acre Field
Friar Park
Happy Valley
Pack and Prime Lane
Maltsters Arms
St. Nicholas Church