The walking routes displayed here are Linear Walks, known as "Slow Ways". Unlike Circular walks, Linear Walks begin in one location, and end in another.
We try hard to make sure that all our walking routes keep you away from traffic as much as possible and are as direct as possible without missing any sights along the way.
Slow Ways from: Goring
Change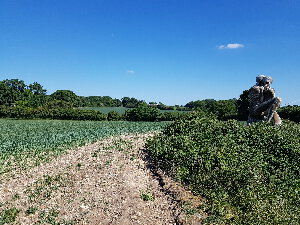 Goring to Henley via Highmoor, Stoke Row & Checkendon (Scenic Route)
Perhaps not the shortest route between Henley and Goring but certainly the most interesting with many unique sights along the way.This route takes you through the beautiful villages of Stoke Row, home of Maharajah's Well, and Checkendon, home of the famous Nuba Survival scuplture. There are several quality pubs along the way including the Rising Sun at Highmoor, the Cherry Tree in Stoke Row and the Highwayman Inn in Checkendon so you will never be far from refreshments on this all-day adventure.
Distance
Duration
24km (14.9 miles)
5.0 hours
Highlights
Nettlebed Estate
Nettlebed Estate Statue
Checkendon
Highwayman Inn
Nuba Survival Sculpture
Sculpture Garden
Hartslock Nature Reserve
Rising Sun
Cherry Tree
Maharajah's Well
St. John the Evangelist Church
Village Store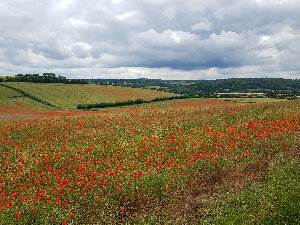 Goring to Henley via Sonning Common
This relatively direct route between Henley and Goring is one of the most wooded routes in our database which provides plenty of shelter from the sun on hotter days.
Distance
Duration
19km (11.8 miles)
3.9 hours
Highlights
Highwayman Inn
Goring
Pack and Prime Lane
Rotherfield Greys
Rotherfield Peppard
Spring Wood
College Wood